Tom Coughlin's Flexibility Leads to Multiple Titles
TOM COUGHLIN
is the current head football coach for the New York Giants. He has been an NFL head coach for 25 years, experiencing success with both the Jacksonville Jaguars and the New York Giants. Coughlin was the first head coach in Jacksonville Jaguars history, taking over for the expansion team before their inaugural season in 1995. Incredibly, the Jaguars made the AFC championship game in only their second season as a franchise. Coughlin also was the head coach at Boston College University and led them to two straight bowl games before getting hired by the Jaguars. After his tenure in Jacksonville, Coughlin became the head coach of the New York Giants. He has since become one of the most successful and respected head coaches in the NFL.
On February 3, 2008, Tom Coughlin reached the pinnacle of his profession. He led an underdog Giants team to a remarkable win over the heavily favored New England Patriots. The 2007 Giants were a great story as they played the underdog role all year and scored major upsets throughout the playoffs. Entering the season, Coughlin was on the hot seat as the Giants suffered early exits from the playoffs in previous years. Also, his approach was not getting through to his players. He was a harsh disciplinarian and many of his players resented his style. Before the 2007 season, Coughlin decided to be more open and change his approach. He started showing more empathy and concern for his players as people. He also was more lenient. The strategy worked as the Giants won their first super bowl since 1990. Four years later, the Giants won their second Super Bowl under Coughlin also defeating the New England Patriots in a rematch. Coughlin became 1 of only 10 NFL head coaches to have won multiple Super Bowls. The following clip illustrates Coughlin's openness to make necessary changes.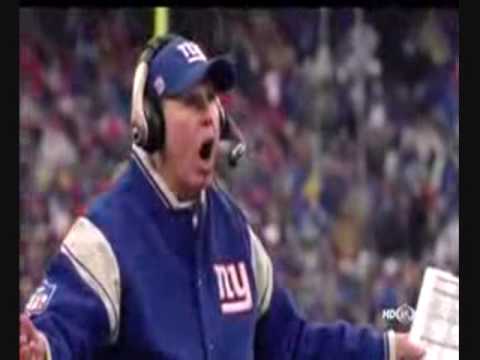 No related posts.
Related posts brought to you by Yet Another Related Posts Plugin.