Video Clips
Here are some examples of prominent coaches who have strong visionary leadership skills. The coaching examples include:
LOU HOLTZ                              NCAA champion college head football coach
MIKE DITKA                              NFL Super Bowl champion professional head football coach
MICHAEL JORDAN                  NBA champion and gold medal winning basketball player
GENO AURIEMMA                    NCAA champion head women's basketball coach
HERB BROOKS                         NCAA champion and gold medal winning hockey coach
___________________________________________________________________________________________
Holtz took over a program in decline at Notre Dame in the mid-eighties and transformed them into an immediate winner. He came in with a vision and a plan. Many of his goals came into fruition. Holtz is regarded as one of the most successful college football coaches in NCAA history. The following clip illustrates Holtz's approach to leadership.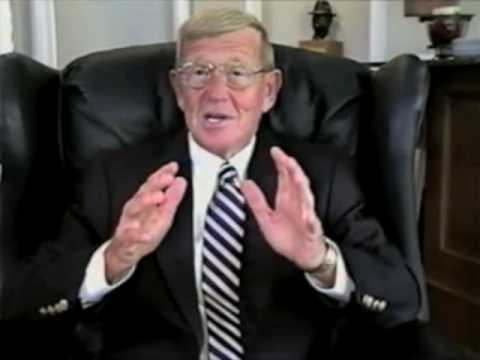 LOU HOLTZ'S 5-STEP LEADERSHIP PLAN STARTS WITH VISION
1. Have a vision where you want to take your organization
2. Have a plan of how you are going to get there
3. Lead by example
4. Hold people accountable
5. Make sure everyone in the organization shares the same core values
___________________________________________________________________________________________
MIKE DITKA is a Hall of Fame player and former NFL head football coach. As a coach, his most memorable run was with the Chicago Bears. Ditka served as the Bears head coach for eleven seasons from 1982 to 1992. At one point in his tenure, Ditka led the Bears to five straight division titles and six in a seven year span. He was also the head coach of the 1985 bears, a popular team that is widely regarded as one of the greatest teams in NFL history.
Mike Ditka was a very passion coach who demanded excellence from his players. When he was first hired as the Bears head coach, Ditka inherited a perennial losing team. He quickly changed the culture of the team. It all started with having a vision. Ditka first addressed the team by predicting they would go to the super Bowl in three years. Sure enough, the Bears won their first ever Super Bowl three years later. Former Bears players acknowledge that up until that point no other head coach had ever even mentioned going to the Super Bowl. The following clip illustrates Ditka's vision coming into his new job.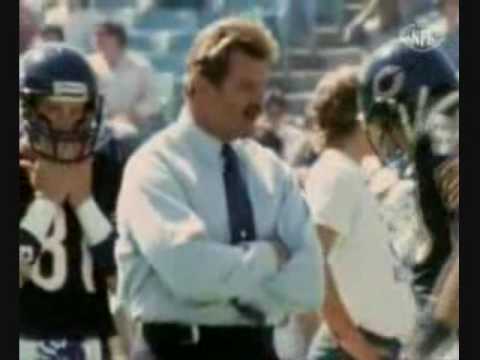 ___________________________________________________________________________________________
MICHAEL JORDAN is the current owner of the Charlotte Bobcats and the greatest basketball player in NBA history. As a player, Jordan won six NBA championships with the Chicago Bulls. His Bulls made the playoffs every year he played for them. Jordan has accomplished more than anyone in NBA history. He has won the league MVP for a record five times and has also won the NBA Finals MVP for a record six times. He is also the all-time leader in career scoring average.
When Michael Jordan first came to the Chicago Bulls, they were a losing franchise. Success did not come immediately, as it took Jordan and the Bulls seven years before winning their first NBA championship. Along the way, Jordan learned how to become a leader. Once the Bulls started winning championships, the challenges became more vigorous and demanding. According to Jordan, the most difficult championship to win was the last, instead of the first.  An important leadership quality Jordan possessed was helping his Bulls remain focused on their vision every year. The following clip illustrates Jordan's mental approach to the game as well as his ability to led his team in realizing their vision.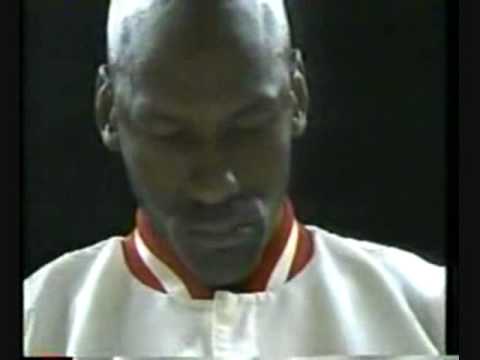 ___________________________________________________________________________________________
GENO AURIEMMA is the head women's basketball coach at the University of Connecticutt. His UCONN Huskies have dominated college basketball for the last decade. Auriemma has won seven national championships, including the last two seasons. His Huskies also have gone undefeated the last two seasons and hold the longest winning streak in basketball. At UCONN, Auriemma has won over 85 percent of his games, an incredible feat that is unmatched. He is also in the Basketball Hall of Fame.
In 1985, Geno Auriemma took over a struggling UCONN women's basketball program. He came in with a vision and was able to build the premier program in women's basketball. Although his authoritarian coaching style does not suit everyone, nobody can deny Auriemma's ambition and drive to build a successful program. The following clip illustrates Auriemma's rise to prominance and the success of the UCONN women's basketball program.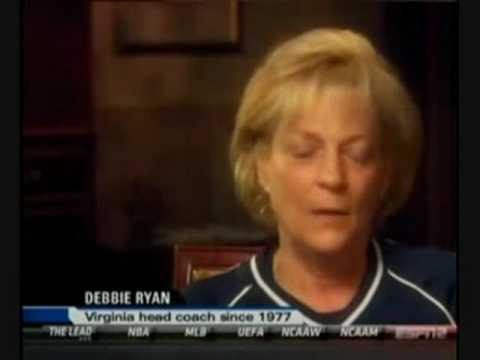 ___________________________________________________________________________________________
HERB BROOKS was a former elite level head hockey coach. He is best known for leading the United States hockey team to an upset victory over the favored Soviet Union in the 1980 Olympic games. In fact, the movie "Miracle" was created as a tribute to that improbable victory. Brooks was a master motivator who inspiring a nation by taking a group of overacheiving college players and helping them become the best in the world. He also won three national hockey championships as head coach at the University of Minnesota.
Herb Brooks was a hockey innovator. He created a fast-paced and creative style of play, which became the cornerstone of his 1980 gold medal team. When Brooks took over as the coach of the 1980 Olympic team, he wanted to play the very best competition. He was a visionary and built several programs from the bottom. Brooks also was able to open up doors for several college hockey players in the state of Minnesota, both male and female, by getting legislation passed to provide thousands of scholarships for collegiate athletes. Many hockey rinks were built in Minnesota as a result of Brooks' accomplishments as well. The following clip illustrates the Brooks' visionary leadership.