Video Clips
Here are some examples of prominent coaches who have been fully committed to their profession. The coaching examples include:
MIKE KRZYZEWSKI                    NCAA champion head basketball coach
URBAN MEYER                            NCAA champion head football coach
JIM SOCHOR                               Division IAA champion head football coach
GREG POPOVICH                       NBA champion head basketball coach
PAUL "BEAR" BRYANT             NCAA champion head football coach

____________________________________________________________________________________________
MIKE KRZYZEWSKI is widely considered one of the greatest college basketball coaches in NCAA history. Krzyzewski has led the Duke Blue Devils to four national championships and eleven final four appearances. He has been Duke's head basketball coach for over thirty years. Krzyzewski has also coached USA basketball and is a proud member of the Basketball Hall of Fame.

Krzyzewski has been a pillar of consistency at Duke. He has won titles with favored dominant teams as well as underdog teams. One of his greatest accomplishments is Duke's upset of UNLV in the 1991 final four. UNLV was heavily favored and had gone undefeated during the regular season and tournament up until that point. They were stacked with future NBA players. The year prior, UNLV had beaten Duke in the championship game by thirty points. Regardless, Krzyzewski engineered one of the greatest upsets in college basketball history.
A large part of Mike Krzyzewski's success as a head coach is his ability to connect with his players. Krzyzewski believes that trust is perhaps the most important aspect of leadership. Trust is a two-way street between players and coaches. During the course of a season, trust must be established in order to build a stronger bond ultimately will bring the team together during high pressured situations. The clip below was an interview conducted with Krzyzewski talking about his book "leading with the Heart". Trust is mentioned as a foundation leadership principle throughout the book.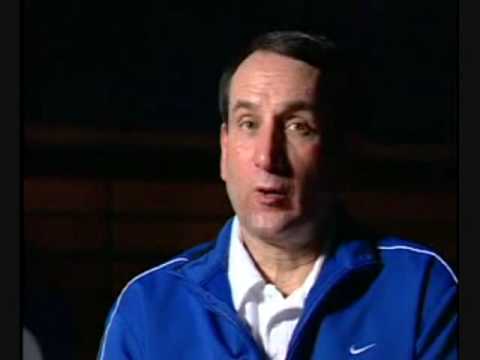 ____________________________________________________________________________________________
URBAN MEYER is the head football coach for the Florida Gators. His program at Florida has established a standard relatively unmatched in college football. Though Florida had a storied tradition before he arrived in 2005, Meyer brought the Gators football program back to prominence and to a level never seen before. Over the past decade, Urban Meyer's accomplishments are nothing short of amazing.  He spent two years at mid-major program Bowling Green and turned around their whole program. He won MAC coach of the year honors in his final year leading Bowling Green to consecutive 8 and 9 win seasons. Then, he spent two years as the head football coach at the University of Utah. There he compiled a 22 – 2 record, an undefeated season, and a BCS bowl victory. He also won Sporting News National Coach of the Year for the 2004 season. In 2005, he was hired as head football coach of the Florida Gators and has since won two national championships and three BCS bowl victories.
Urban Meyer has accomplished a lot in a short span. Much of his success can be attributed to sound recruiting, coaching strategy, and his ability to build trust amongst his players. The Florida Gators team fights for one another and the program retains the highest of standards. Former quarterback Tim Tebow is also considered one of the greatest college football players and leaders in history. Gators football is a highly competitive environment in Gainesville, Florida. The following clip illustrates what Gator football is all about in terms of winning, competition, hard work, and building trust.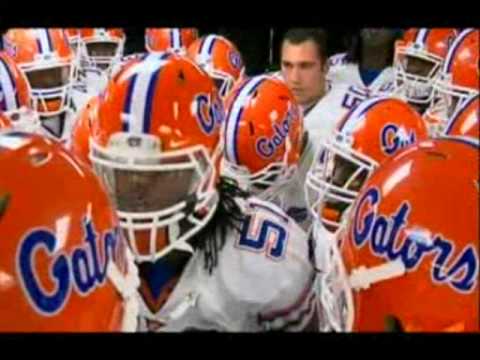 ____________________________________________________________________________________________
JIM SOCHOR is the former head football coach at UC Davis. He is regarded as one of the greatest Division II college football coaches in history. From 1971 to 1988, Sochor won an astounding 18 straight conference championships. This is more than any other football team on any level in NCAA history. His Aggies had a conference record of 92-5 during this time. In 1999, Sochor was inducted into the College Football Hall of Fame.
Jim Sochor had a very hands off approach to leadership. He allowed his teams much freedom, but stepped in when he needed to. Sochor feels that a leader should step forward once they have first built the trust of their team. Certainly, coaching at Division II UC Davis had its limitations in terms of funding and scholarships. It is truly remarkable how Sochor was able to consistently win championships despite constant turnover. The following clip illustrates Sochor's approach to leadership and emphasizes trust being an important element.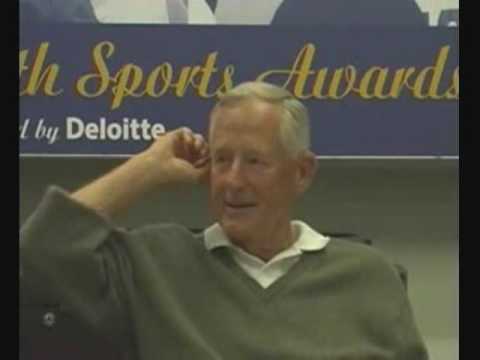 ____________________________________________________________________________________________
GREGG POPOVICH is the head coach of the San Antonio Spurs. Popovich took over as head coach halfway through the 1996 season. Since, he has led the Spurs to four NBA championships. The Spurs have also been a perennial contender for well over 10 years. Popovich graduated from the United States Air Force Academy in 1970.
Gregg Popovich has built a dynasty in San Antonio. One of his greatest attributes is his ability to build trust within his teams. The Spurs are one of the most cohesive teams in the NBA. Popovich advocates teammates getting to know each other as players off the court. One of the greatest examples of Popovich's ability to gain the trust of his team is the relationship between him and superstar Tim Duncan. Duncan is a soft-spoken leader who has been a championship staple since 1997. When the Spurs drafted Duncan, Popovich put forth the effort to get to know his personality. Popovich has shown empathy for his players and many look at him as a father figure. A key element of leadership is building trust and the following clip shows the relationship Greg Popovich and Tim Duncan as well as their influence on the team.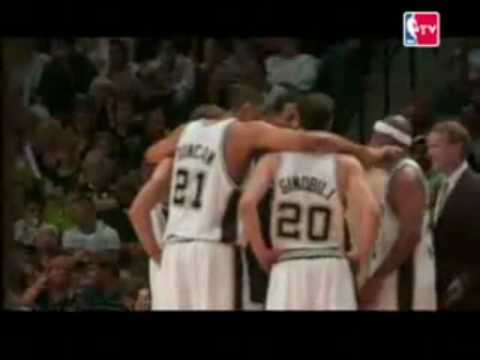 ____________________________________________________________________________________________
PAUL "BEAR" BRYANT is one of the greatest college football coaches in NCAA history. He is recognized for winning seven national titles, more than any other head coach in history. Bryant's longest tenure was with Alabama, where he won six national titles. Overall, he won over 300 games and was honored as the SEC Conference Coach of the Year 12 times. In 1986, Bryant was selected to the College Football Hall of Fame.
Paul "Bear" Bryant is considered by many to be the best college football coach of his time. His leadership style was firm, but fair. He was a disciplinarian, but was flexible enough to change with the times. One of his biggest attributes was building trust in his teams. He would show his players that he cared about them as men, not just as athletes. As a result, Bryant's teams were willing to run through a wall for him. That shows the level of loyalty by both his players and coaches. The following clip shows Bryant's tremendous legacy and the importance of building trust within an organization.