Video Clips
Here are some examples of prominent coaches who are effective at building togetherness and team cohesion. The coaching examples include:
CAROL HUTCHINS                    NCAA champion head women's softball coach
PHIL JACKSON                         NBA champion head basketball coach
DON NELSON                            Successful NBA head basketball coach
MELODY DAVIDSON             Canadian national women's hockey coach

BILLY DONOVAN                      NCAA champion head men's basketball coach
_________________________________________________________________________________
CAROL HUTCHINS has been the head softball coach at the University of Michigan for almost 30 years. She has accumulated more than 1,300 wins, more than any coach in Michigan history. In 2005, Hutchins' Wolverines won the NCAA Women's College Softball World Series. Michigan became the first team to win the College Softball World Series east of the Mississippi. Softball is a sport dominated by west coast talent, which makes her feat even more amazing.
Carol Hutchins is a well-respected leader. One of her greatest attributes is bringing teams together to accomplish a common goal. After winning her 1,000th game as a head coach, Hutchins told a reporter her greatest pride didn't come from the victories, but from her ability to influence how her players looked at life. Her direct quote - "to get them to work together and to meet standards, to show them they can lead as women." Hutchins is a credit to her profession. Below is an independent interview illustrating Hutchins' approach to leadership and how she always tries to build togetherness.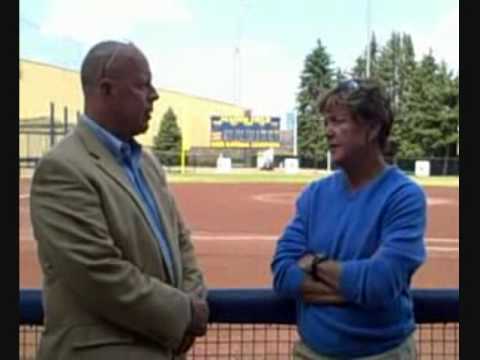 ____________________________________________________________________________________________
PHIL JACKSON is the current head coach of the Los Angeles Lakers. He is one of the greatest basketball coaches in NBA history. Jackson has won an incredible 10 NBA titles as a head coach, tied for the most in NBA history with Red Auerbach. Jackson won six titles with the Chicago Bulls in the 90′s, three with the Lakers in the early 2000′s, and his latest championship came in 2009. He also has won a CBA championship as a head coach and two titles as a player.
Phil Jackson is a fascinating and very philosophical man who uses many unique techniques to motivate others. He is a very spiritual man and links spirituality to total awareness on the basketball court. Jackson has always been able to get players to work together. He has coached some of the greatest players in NBA history and has been able to get those players to buy into the team concept. Jackson truly believes the whole is greater than the sum of its part.
Jackson employs many strategies in helping his teams build unity and cohesion. He sometimes allows them to play through difficult stretches on the basketball court without calling a time out, which forces the players to work together during pressure filled situations. Also, Jackson involves spirituality in his coaching. He practices Zen-Buddist and is nicknamed "The Zen Master" for his philosophical and spiritual approach to basketball. Jackson is always finding ways to motivate his teams and having them depend on one another. Below is a clip illustrating Jackson's many successes and commitment to building togetherness.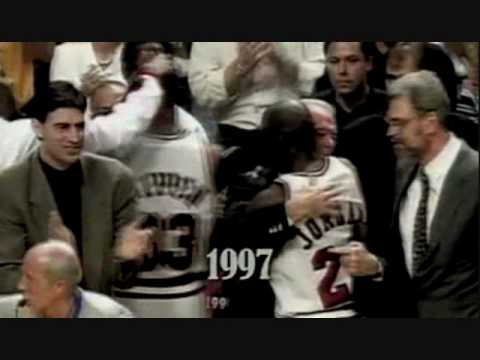 ____________________________________________________________________________________________
DON NELSON is the current head basketball coach for the Golden State Warriors. He is the winningest coach in NBA history, having achieved over 1,300 victories in a 35-year span. Nelson has coached multiple teams and has led his teams to the NBA playoffs 18 times. He had a very successful run the Milwaukee Bucks in the eighties where he reeled off seven straight 50 plus win seasons. During that span, he led the Bucks to seven straight division titles and three conference finals appearances. Nelson has also won five NBA championships as a player for the Celtics in the 1960′s. Additionally, he was won NBA Coach of the Year honors on three different occasions.
Don Nelson is a winner who is very humble and unselfish. He has always gotten the most out of his teams despite not having bonafide superstars.  Nelson is a strategist and understands the importance of the continuity of a team. This clips below shows Nelson's emphasis on team cohesion and his passion for winning.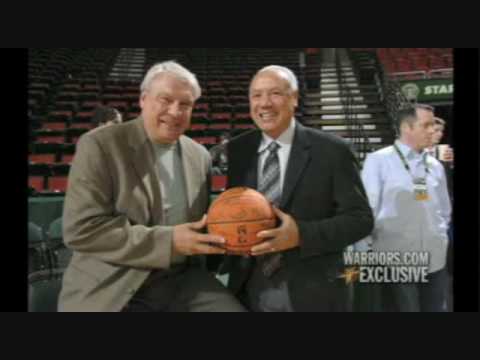 _________________________________________________________________________________________
MELODY DAVIDSON is the head coach of the Canadian national women's hockey team. She was the head coach of the gold medal winning 2006 Winter Olympics and 2010 Winter Olympics Canadian women's team. Davidson has also coached at Cornell University as well as Connecticut College. She has served in coach development for years and has developed into a well-respected leader in the world of women's hockey.
Winning two Olympic medals is no small feat. It takes tremendous leadership skills to work with different personalities and build a cohesive team. This is especially true in working with the most talented players in a country. In the following clip, Davidson mentions past experiences that have brought her team together. This clip further affirms the significance of team unity and cohesion in elite team sports.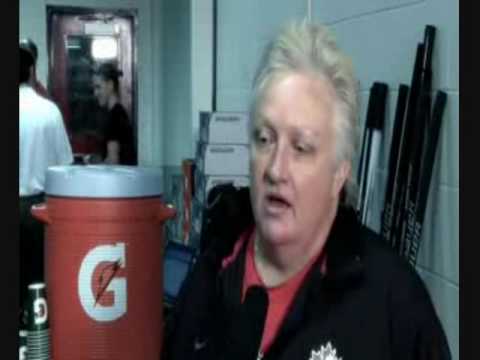 ____________________________________________________________________________________________
BILLY DONOVAN is the head basketball coach at the University of Florida. He has achieved tremendous success since taking over as head coach in 1996. Donovan had led Florida to three Final Four appearances and two national championships. Before coming to Florida, he coached at Marshall University for two seasons and made them a winning ballclub. He is also a former player and played for Rick Pitino at Providence University.
Billy Donovan has been a successful recruiter bringing some of the top high school players in the nation to Gainesville, Florida. However, talent alone does not win championships. Donovan has been able to mold talented players into a cohesive unit. In 2006 and 2007, Florida won back-to-back championships under Donovan's leadership and were generally known for their continuity. It is difficult to repeat as champions and that was the first time it was done since 1992. The Following clip illustrates Donovan's emphasis on togetherness and team play.