Video Clips
Here are some examples of prominent coaches who stand by their principles, values, and convictions. They all have different ways of expressing themselves, but are confident individuals who have been consistent in their approaches as leaders. The coaching examples include:
BILL PARCELLS                    NFL Super Bowl champion football coach

BOBBY COX                           MLB World Series champion baseball manager

TONY DUNGY                          NFL Super Bowl champion football coach

MIKE BABCOCK                     NHL Stanley Cup champion hockey coach

BILL SELF                                NCAA champion college head basketball coach

_________________________________________________________________________________
BILL PARCELLS is the current Executive Vice President of Football Operations for the Miami Dolphins and one of the greatest professional football coaches of all time. He has won multiple Super Bowls with the New York Giants (1986, 1990) and has led four different teams to the playoffs. As a coach, Parcells used a very autocratic approach. He was a authoritarian who demanded maximum effort and minimal mistakes on the football field.
Bill Parcells was an effective leader, in large part, because he was consistent in his approach. He stuck by his philosophical principles and demanded excellence. The players knew what to expect when they played for Parcells. Although his approach may not work for everybody, he was very successful at motivating his players. The following clips illustrate the importance of being yourself and doing what you do best as a leader.
____________________________________________________________________________________________
BOBBY COX is the current baseball manager of the Atlanta Braves. He is the longest current tenured manager in Major League Baseball, after taking over as Braves manager in 1990. At one point, Cox led the Braves to 14 consecutive playoff births, unprecedented in baseball considering the lineup turnover each season. In 1995, his Braves won the World Series in a victory over the Cleveland Indians. Cox has also won MLB manager of the year four times. He won this prestigious award one time in the American League and three times in the National League.
Bobby Cox is the model of consistency. He has always been consistent in his approach to the game as well as his managerial style. Cox is the all-time leader in ejections, which is a dubious distinction, but illustrates his consistent demeanor. He is a no-nonsense guy who will fight for his players. Many players in baseball have expressed their appreciation and respect for Cox. Various people associated with Cox appreciate knowing what to expect from him. The following clip illustrates Cox's emphasis on being yourself as a baseball manager.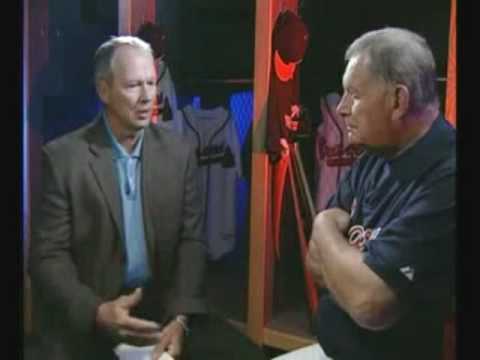 ____________________________________________________________________________________________
TONY DUNGY is one of the most well-respected leaders around the NFL. He was the former head coach of both the Tampa Bay Buccaneers and Indianapolis Colts. He was the first African American NFL head coach to win the Super Bowl in 2006 and consistently fielded winning teams. As a NFL head coach, Dungy has led his teams to the playoffs in 11 of 13 seasons. He has won both with a top offense in Indianapolis and one of the worst offenses in Tampa, showing his versatility as a head coach. Dungy is also known as a defensive mastermind and has established his own coaching tree of assistants who previously worked under him and are now NFL head coaches.
Tony Dungy is a great leader both on and off the field. On the field, he was always consistent in his approach and players knew what to expect from him. He rarely raised his voice and was more of a quiet leader, which is a contrast from many other coaches who have achieved success. Off the field, Dungy is  very active in his faith as a devout Christian. He spends time counseling players around the league as a mentor. Below is a clip illustrating his coaching philosophy and what he stands for.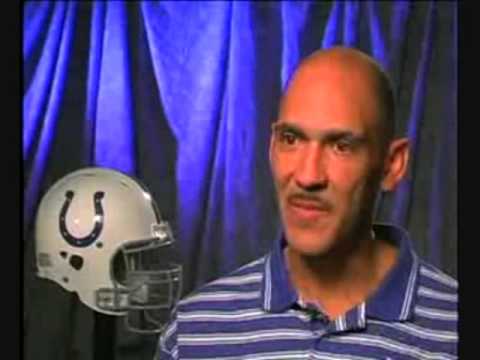 ____________________________________________________________________________________________
MIKE BABCOCK is the current head hockey coach of the Detroit Red Wings. He has achieved great success, having led two different teams to the Stanley Cup finals. Before being hired as the head coach of the Red Wings, Babcock was the head coach of the Anaheim Mighty Ducks and led them to the Stanley Cup Finals in 2003. In 2008, Babcock won his first Stanley Cup with the Red Wings. He has also won four division titles with the Red Wings and advanced to two Stanley Cups. Babcock just won a gold medal as coach of the Canadien National Team in the 2010 Winter Olympics.
Mike Babcock is not only a successful hockey coach, but a humanitarian as well. He serves the community in helping young kids realize their dreams. Although Babcock's popularity has continued to rise, he has not forgotten who he is and what is most important. The following clip illustrates the importance of being a servant leader in all aspects of life, not only in sports.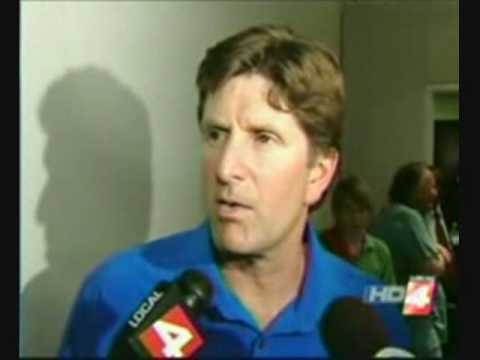 ____________________________________________________________________________________________
BILL SELF is the current head basketball coach of the Kansas Jayhawks. He has led three different teams to the NCAA Tournament Elite Eight, which is an amazing accomplishment. His first head coaching job was with the University of Tulsa, where he led the Golden Eagles to its best record in school history. Self then took over for the University of Illinois, where he made them consistent winners and coached several future professional basketball players. He has spent the last eight seasons with Kansas. In 2008, Self won his first NCAA championship.
As a leader, Bill Self has paid his dues and worked his way to his dream job at Kansas. He has always remained consistent in his approach to the game. The following clip shows Self giving a pre-game locker room speech prior to the NCAA championship game against Memphis in 2008. He portrays great humility and emphasizes the importance of being yourself.
Be Your-SELF!