Video Clips
Here are some examples of prominent coaches who have been fully committed to their profession. The coaching examples include:
JIMMY VALVANO                     NCAA champion head basketball coach
BELA KAROLYI                         USA championship gymnastics coach
PETE CARROLL                        NCAA champion head football coach
DON CORYELL                          Successful NFL head football coach
DAN GABLE                               NCAA champion wrestling coach and Olympian
_______________________________________________________________________________________
JIMMY VALVANO was an inspirational leader who will be forever remembered for his passion and enthusiasm both as a college basketball coach and a humanitarian. As a coach, Valvano had a successful college basketball career accumulating almost 350 combined wins at multiple universities. Valvano had his longest run as head coach for the North Carolina State (1980 – 1990), where he led the Wolf Pack to the post season 8 consecutive years. His 1983 team will be forever remembered in college basketball history winning the NCAA Tournament as a 10th seed. They were huge underdogs and beat a powerful and highly ranked Houston team in the championship game with a last minute shot. Perhaps Valvano's most memorable moment as a coach is when the shot was made and time expired, Valvano ran from the bench onto the court looking for someone to hug after one of the most improbable victories in NCAA history.
There is no doubt Valvano was a successful coach, but he was known for an even better person. Valvano was a passionate man who wore his heart on his sleeve. His passion and enthusiasm symbolized his fight against difficult life circumstances. Valvano died of cancer in 1993. In his last public speech at the ESPY ceremony in 1993, he received the Arthur Ashe award for courage. Valvano captivated the crowd by giving an emotional, inspirational, and charismatic speech from his heart bringing his struggle with cancer to real life. He remained upbeat despite his difficult circumstances. This video illustrates the passion of a man who never gave up.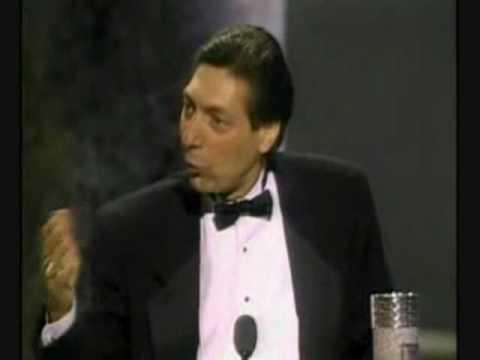 ___________________________________________________________________________________
BéLA KáROLYI is one of the greatest gymnastics coaches in history. He is Hungarian, but grew up in Romania. In 1981, Karolyi emigrated to the United States and achieved dual-citizenship shortly after. Károlyi has coached nine Olympic champions, fifteen world champions, sixteen European medalists and six U.S. national champions. His wife also coaches gymnastics athletes as well. Overall, the Károlyis have coached both United States and Romanian Olympic teams to medal-winning success. Some of the accomplished gymnasts Béla and his wife Marta have coached include: Mary Lou Retton, Bettty Okino, Kerri Strug, Teodora Ungureanu, Nadia Comaneci, Kim Zmeskel,  Kristie Phillipss and Doniniqu Moceanu.
One of the characteristics that sets Károlyi apart from many other coaches is his level of passion. He believes passion is an important aspect of building a champion as well as foundational quality that coaches must have. Károlyi has been involved in elite level sports for 6 decades. Even today, his passion is a constant in expressing his views and lending advice to others. The below video illustrates his passion and enthusiasm for the sport and competition of gymnastics.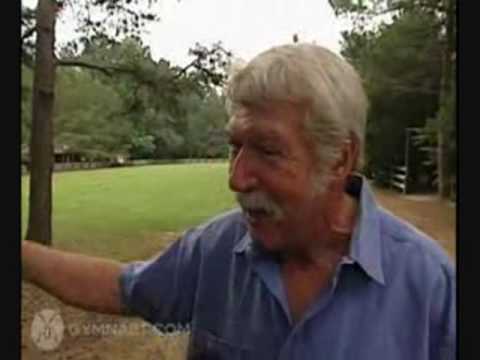 ___________________________________________________________________________________
PETE CARROLL is the current vice president and head coach of the Seattle Seahawks. He has coached both college and professional football for over 30 years. Carroll is most remembered for his success as the head coach at the University of Southern California (2001 – 2009). He led the Trojans to a 97 – 19 record in a 9 year span. His Trojans also made bowl games every year he was there, winning 7 out of 9 bowl appearances. Carroll won two national championship with USC in 2003 and 2004. Carroll not only resurrected the USC program, which was down when he took over, but he changed the culture at USC.
Carroll's philosophy was unique in that he would constantly preach to his team about doing things better than they have ever been done before. This idea contributed to an extremely competitive environment with some of the most talented athletes in the country. Carroll was a great recruiter as well and demanded excellence from his players and program. Most of all, he is a passionate individual that holds his players accountable. Below is a video clip illustrating his passion and enthusiasm for the game of football.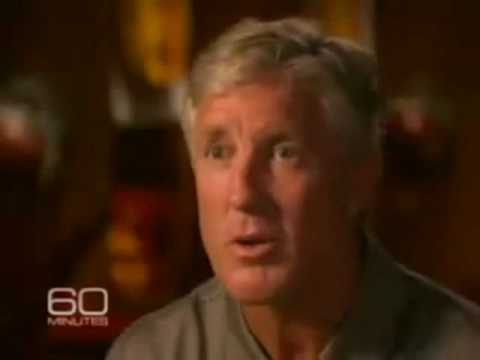 ____________________________________________________________________________________________
DON CORYELL was one of the greatest innovators in football history. He coached elite level football for over 30 years, both collegiate and professional. He had an astounding 104-19-2 record as head coach of San Diego State University. As a result, Coryell resides in the College Football Hall of Fame. Coryell then went to the NFL where he led the St. Louis Cardinals from anonymity to respectability. Under his leadership, the Cardinals won two straight division titles in the 70′s. However, Coryell is most known for his tenure in the NFL as head coach of the San Diego Chargers. Coryell led the Chargers to three straight division titles and turned them into a perennial contender.
Don Coryell revolutionized the passing game in the NFL. His offensive schemes are still used today by several coaches. Coryell was great at exposing mismatches in the opponents' secondary. The Chargers were a high-powered offensive machine. By his players, Coryell was seen as a passionate man who loved the game of football. He committed insane hours, as most NFL coaches do, preparing for the opposition. Coryell loved the game of football and his players. The following clip told by his former players illustrates Coryell's passion and enthusiasm for his profession.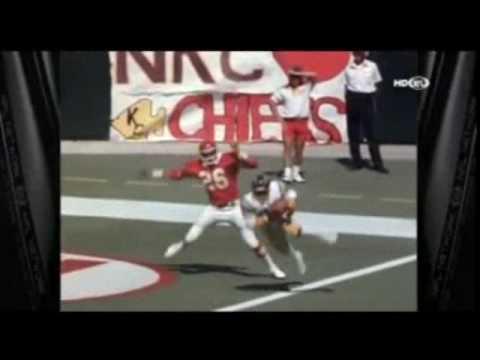 ____________________________________________________________________________________________
DAN GABLE is one of the best wrestling coaches as well as wrestlers in history. He dominated amateur wrestling for years. Gable is famous for only losing one match his entire wrestling career at Iowa State University – his last match. He won an Olympic gold medal in 1972 without even losing a point. After competing as an athlete, Cable turned to coaching. In 1976, Gable was hired as the head wrestling coach at the University of Iowa. He served as the head coach at Iowa for almost 25 years and went on to build a dynasty unmatched by anyone. Iowa won nine consecutive NCAA wrestling championships at one point under his leadership.  His record in dual meets was 355-21-5, which included 15 NCAA titles and 21 straight Big Ten titles.
Dan Gable is a United States wrestling legend. He has achieved more both as an athlete and coach than most comparable to any profession. As a leader, Gable is a very passionate man. He now gives motivational speeches and emphasizes how focus, hard work, and passion are imperative to succeeding in life. The following clip portrays Gable's passion for his profession as well as some of his principle beliefs and convictions.