Video Clips
Here are some examples of prominent coaches who have an open mind for situational changes. Leaders must be able to adapt to change and be open to various situations in order to grow. The coaching examples include:
JOE GIRARDI                      MLB World Series champion head baseball manager

JOHN MADDEN                  NFL Super Bowl champion head football coach

TOM COUGHLIN                NFL Super Bowl champion head football coach

PAT RILEY                          NBA champion head basketball coach

BRAD GILBERT                  Championship level professional tennis coach
______________________________________________________________________________
JOE GIRARDI is the current baseball manager of the New York Yankees. In 2009, he led the Yankees to their 27th world series title with a win over the Philadelphia Phillies. Previously, Girardi was a major league baseball catcher for over 15 years, which is a position of leadership. Before being hired as the manager of the Yankees, Girardi managed the Florida Marlins for two seasons, winning MLB manager of the year in his second season.
Joe Girardi has one of the highest pressure jobs in sports. Managing the Yankees is a challenging situation because of the high expectations every year. The Yankees have the largest payroll in baseball and constantly change their personnel each year. In order to manager the Yankees you have to be open to constant change. Girardi has had the unique experience of managing both one of the lowest and highest payrolls teams in the Yankees and Marlins. The video clip below illustrates Girardi's openness to working with different lineups and handling different situations as a manager.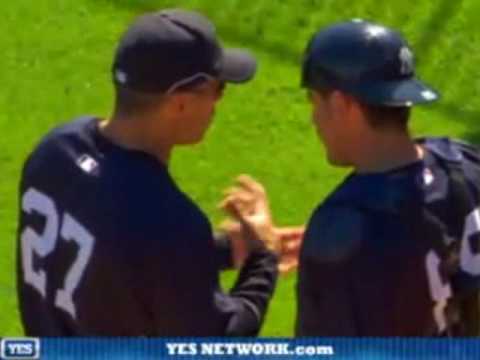 ___________________________________________________________________________________________
JOHN MADDEN is a legendary figure in professional football. By the younger generation, he may be known more as a television analyst or for his video games, but Madden was one of the most successful coaches in NFL history. He has one of the greatest winning percentages in NFL history as a head coach. In 1976, he led the Raiders to their first super bowl title.
Among Madden's many talents, he understood his players' individuality. He was a very open-minded coach who was very flexible in several areas. This was very different for his era as many head coaches in the 60′s and 70′s were firm disciplinarians. Below is a clip illustrating Madden's openness and flexibility.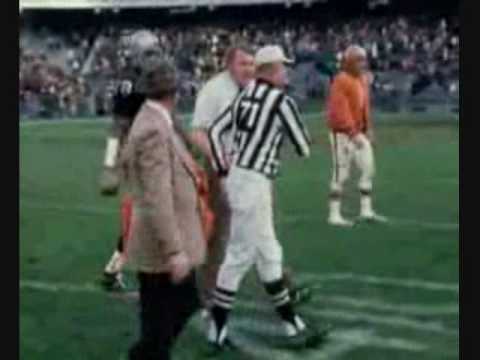 ___________________________________________________________________________________________
TOM COUGHLIN is the current head football coach for the New York Giants. He has been an NFL head coach for 20 years, experiencing success with both the Jacksonville Jaguars and the New York Giants. Coughlin was the first head coach in Jacksonville Jaguars history, taking over for the expansion team before their inaugural season in 1995. Incredibly, the Jaguars made the AFC championship game in only their second season as a franchise. Coughlin also was the head coach at Boston College University and led them to two straight bowl games before getting hired by the Jaguars. After his tenure in Jacksonville, Coughlin became the head coach of the New York Giants.
On February 3, 2008, Tom Coughlin reached the pinnacle of his profession. He led an underdog Giants team to a remarkable win over the heavily favored New England Patriots. The 2007 Giants were a great story as they played the underdog role all year and scored major upsets throughout the playoffs. Entering the season, Coughlin was on the hot seat as the Giants suffered early exits from the playoffs in previous years. Also, his approach was not getting through to his players. He was a harsh disciplinarian and many of his players resented his style. Before the 2007 season, Coughlin decided to be more open and change his approach. He started showing more empathy and concern for his players as people. He also was more lenient. The strategy worked as the Giants won their first super bowl since 1990. The following clip illustrates Coughlin's openness to make necessary changes.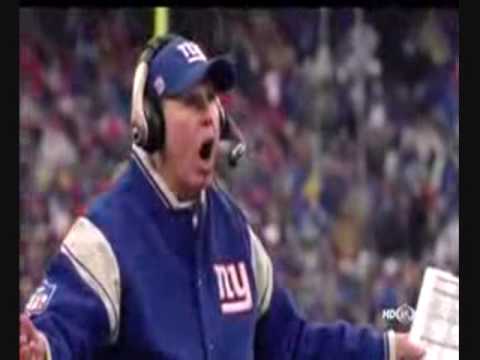 ___________________________________________________________________________________________
PAT RILEY is the team president of the Miami Heat and one of the greatest NBA coaches of all time. Remarkably, he has led three different teams to the NBA finals as a head coach. Riley has won five NBA titles, four with the Lakers in the eighties and one with the Miami Heat in 2006. He also coached the New York Knicks in the 90′s and led them to the NBA Finals in 1994. Riley is one of the career NBA leaders in coaching winning percentage and has been working with elite athletes for three decades. Riley is also a former NBA player.
Pat Riley has always had his unique coaching style and presentation. His fancy suits and slicked back hair portray his image. Riley is quite philosophical in his approach to coaching and has gained respect around the league for his ability to get the most out of his players. He has always been able to keep an open-mind and relate to his athletes. The best example of his openness as a coach was the different styles his teams played depending on his personnel. Riley played a more up-tempo fastpaced game as coach of the Lakers. When he took over for the Knicks, he employed a more physical style of play. Both teams were successful. That shows his flexibility in adapting his style to fit his personnel. Below is an older clip illustrating his openness to relate to his players.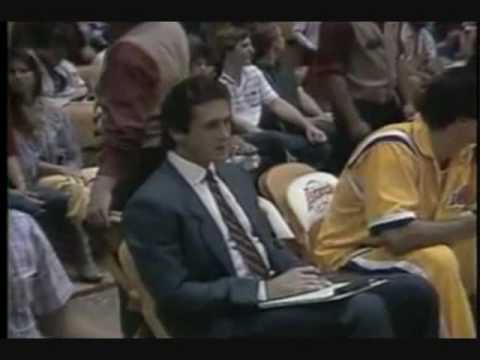 ___________________________________________________________________________________________
BRAD GILBERT is a former professional tennis player and is now one of the top professional tennis coaches. During the course of his playing career, he scored several victories against top 3 opponents such as Pete Sampras, John McEnroe, Boris Becker, Stefan Edberg, and Jim Courier. Since he could not over power his opponents, Gilbert would depend on control as his main attribute. He was a mentally tough player. In 1994, Gilbert retired after being ranked as high as 18th in the world.
After retiring, Brad Gilbert became a tennis coach. He coached some of the greatest players in the United States including: Andre Agassi, Andy Roddick, and Andy Murray. Gilbert worked with Agassi for eight years and helped him develop into one of the greatest tennis players in US history. The following clip illustrates his openness to work with Agassi, who at the time was a controversial young player with a different look to what the tour was accustomed to.