Video Clips
Here are some examples of prominent coaches who have been fully committed to their profession. The coaching examples include:
DENNIS GREEN                     Successful NFL head football coach
KENNY WILLIAMS                MLB baseball general manager of the Chicago White Sox
BILL COWHER                      NFL Super Bowl champion head football coach

TOM IZZO                              NCAA champion head basketball coach

NICK SABAN                         NCAA champion head football coach

________________________________________________________________________________
DENNIS GREEN was an elite level football coach for over 30 years. He was a head coach at both the college and professional levels. Green's most notable run was in the NFL as head coach of the Minnesota Vikings from 1992 to 2001. During that span, Green compiled a record of 97 – 62, advancing to the playoffs eight times and winning four division titles. In 1998, the Vikings broke several NFL offensive records and won an astounding 15 regular season games. Green also worked closely with Bill Walsh both at Stanford and with the San Francisco 49ers. Green won a Super Bowl as an assistant with the 49ers in 1988.
As a leader, Green is most recognized for his passion and enthusiasm as well as his strong commitment to the game of football. His was a disciplinarian, yet was respected greatly by many of his players. Green was a pioneer for African American head coaches in the NFL. He serves as an inspiration and role model for many coaches today. In this video below, Green talks about his coaching philosophy and displays his commitment to his profession.
Dennis Green's 3 D's
Desire
Dedication
Determination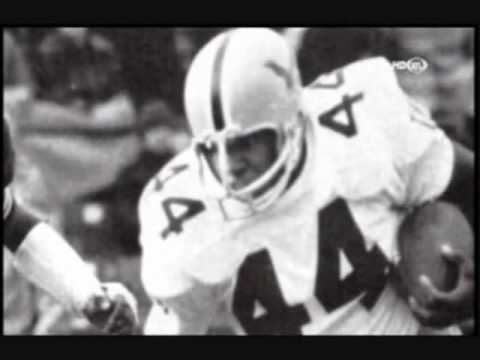 __________________________________________________________________________________
_________________________________________________________________________________
BILL COWHER was a coach in the NFL for 21 years. He spent 15 years as the head coach of the Pittsburgh Steelers from 1992 to 2006. At the time he retired, Cowher was the longest tenured coach in the NFL. When originally hired by the Steelers, he was also the youngest head coach in the NFL.  In 2005, Cowher won his first super bowl, after consistently guiding the Steelers to the playoffs year after year. Cowher accumulated a record of 161-91-1 during his tenure with the Steelers, including the playoffs. His success certainly has cemented him as one of the greatest football coaches of his era.
As a leader, Cowher possessed several important traits. He was a very passionate and enthusiast leader. One of his most amazing qualities was his level of committment. Life as a NFL head coach is no picnic. Certainly, burnout is a reality in the profession. It is not uncommon for coaches to work 100 work weeks during the season. Also, the level of pressure is enormously high at the elite level of sport. Cowher was able to sustain a measure of consistency for 15 years, which is very uncommon for coaches today.
Cowher's three rules with acquiring opportunities
1.) Finish what you start
2.) You have to work harder than the other person
3.) Don't be intimidated or deterred by anyone or anything
In this video below, Bill Cowher is speaking at a commencement ceremony at his alma mater North Carolina State University. Being fully focused and committed to your work separates excellence from mediocrity.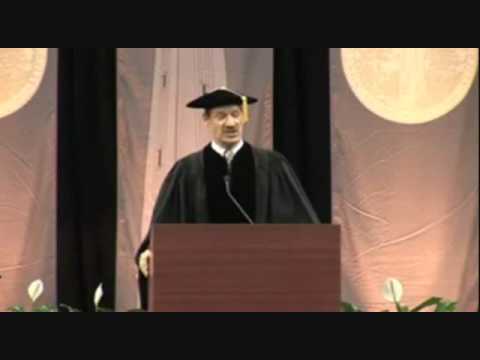 ___________________________________________________________________________________________
TOM IZZO is the head men's basketball at Michigan State University. He has been the head coach for over 15 years.  Izzo has led the Spartans to nine NCAA Sweet 16 appearances and six NCAA Final 4 appearances. In 1999, Michigan State won the NCAA championship over Florida. That was Michigan State's first title since 1979. Twice Izzo has been named Big Ten Conference Coach of the Year.
Tom Izzo is known as one of the classiest coaches in college basketball. He has been committed to Michigan State University for over 25 years. Izzo was an assistant from 1983 to 1995 before being hired as the head coach in 1995. He has certainly paid his due and given his blood, sweat, and tears to Michigan State. In the clip below, Izzo talks to professionals outside the sport domain about the importance of commitment and what being committed means in all facets of running an organization.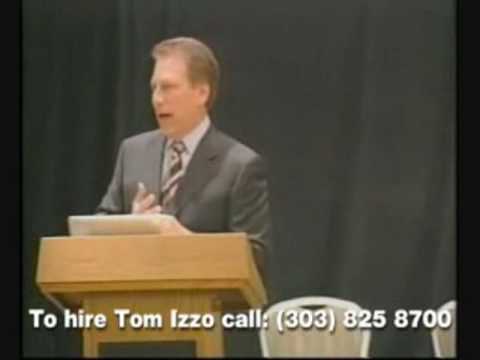 ___________________________________________________________________________________________
NICK SABAN is the head football coach at Alabama. He is the only head football coach in college football history to win National Championships with two different programs. Saban was an assistant for several years before getting his first head coaching job with Toledo in 1990. He spent one season with Toledo leading the Rockets to a MAC championship. Saban then took over as head coach at Michigan State and built a competitive program. He then left for a coaching job at LSU. In 2003, Saban led the LSU Tigers to the BCS National Championship. After a brief stint in the NFL as head coach of the Miami Dolphins, Saban left to go back to coaching collegiate athletes. He landed his dream job coaching Alabama. His 2009 Alabama Crimson Tide defeated Texas in the Rose Bowl to win their first national title since 1992.
Nick Saban has an autocratic coaching style and demands vigorous effort from his players. He has been committed to the coaching profession for almost 40 years. In the following clip, Saban talks to a group of Alabama recruits about the importance of focus and commitment.