Sean Payton's Gutsy Decision Making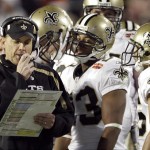 Sean Payton
is the head football coach of the New Orleans Saints. His Saints won Super Bowl XLV with a monumental victory over the Indianapolis Colts. Since getting hired in New Orleans, Payton has built a winning program. He has led the Saints to two division titles and NFC championship game appearances. He is generally regarded as one of the brightest offensive minds in football.
In the NFL, head coaches constantly face the pressure of making big decisions. In Super Bowl XLV, Sean Payton made several risky decisions. In the first half, he went on fourth down at the one yard line and was unsuccessful. Payton then made one of the gutsiest calls in Super Bowl history when he successfully attempted an on-side kick to start the second half. If this decision failed, Payton may have taken a tremendous amount of heat. Ultimately, his calculated risk changed the complexion of the game and gave his team momentum. These tough decisions define what coaching in the NFL is all about. The following clip illustrates Payton's leadership skills and decisive nature.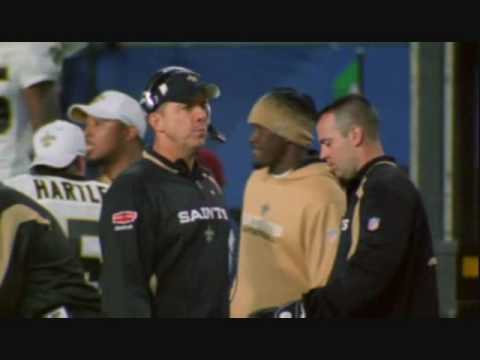 No related posts.
Related posts brought to you by Yet Another Related Posts Plugin.