Bruce Pearl and Team Cohesion
BRUCE PEARL is the current head men's basketball coach at the University of Tennessee. Pearl has been successful in every program he has been a part of. His first elite level head coaching job was at Southern Indiana University. In 1995, he led Southern Indiana to the Division II national championship. After nine successful seasons at SIU, Pearl left to coach in Division I. He first served as head coach at UW Milwaukee for the next four seasons and led them to the Sweet 16. As a result of his success, Pearl took a position at the University of Tennessee and has since led them to five straight NCAA tournament appearances and three Sweet 16 births.
Bruce Pearl is a coach on the rise. He has built three programs into successes. He often mentions the importance of chemistry and team cohesion. The following clip illustrates Pearl's approach to bringing his team together during the final stretch of the regular season.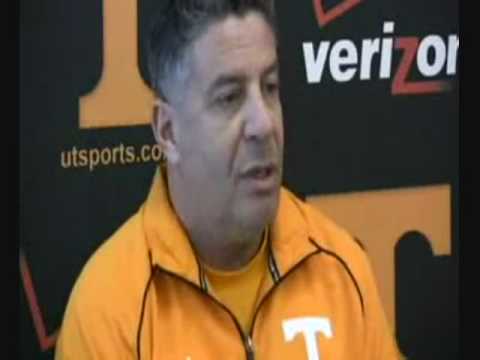 No related posts.
Related posts brought to you by Yet Another Related Posts Plugin.