Bill Belichick: Situational Football
BILL BELICHICK is  the head football coach for the New England Patriots. He is considered a defensive mastermind and extraordinary leader. Known for his tremendous football strategy, Belichick has built a dynasty with the Patriots. His teams are known for precision and execution. Belichick has won three Super Bowl championships and four conference titles as head coach of New England. His 2008 Patriots were the only team in NFL history to go undefeated in the regular season, although they lost in the Super Bowl. Belichick has led the Patriots to seven division championships. He was also a defensive assistant on two New York Giants Super Bowl teams. His defensive gameplan against the Buffalo Bills in Super Bowl 25 resides in the Pro-football Hall of Fame.
Bill Belichick always emphasizes the importance of planning for possible contingencies in a game. He is known for being flexible in strategizing gameplans specific to each team. The following clip illustrates Belichick's ability to prepare his players by keeping them open to any possible situation that can occur during the course of a game.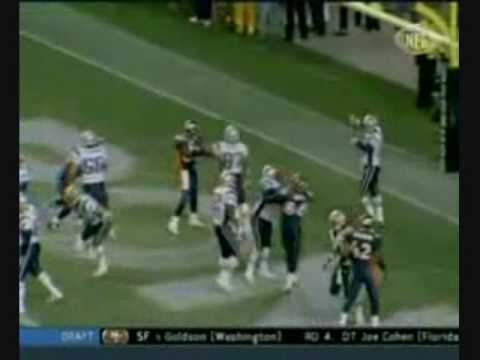 No related posts.
Related posts brought to you by Yet Another Related Posts Plugin.